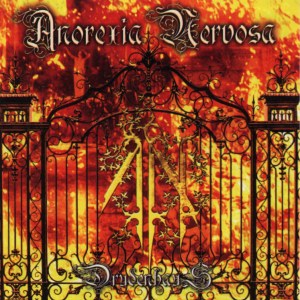 Hails..
lately, I've found some time to continue this blog, I guess it's about time so let's go on.
The french band
Anorexia Nervosa
were my first sort-of-underground Symphonic Black Metal band I stumbled across when searching for Dimmu Borgir songs back in 2007. I definitely heard them way too often, so I forgot about them until some random guy on last.fm reminded me of their awesomeness. Listening to them makes other Symphonic Black Metal bands look stupid. I always loved such orchestral backings (-> Dimmu Borgir, Death Cult Armageddon, which will soon follow) and they created a masterpiece, or rather, two (their follow-up album
New Obscurantis Order
is fantastic, too).
Some
download
facts, as usual:
• released 2000
• 46:36, 9 tracks
• fixed bitrate of 192 kb/s
In case you like, buy
here
.